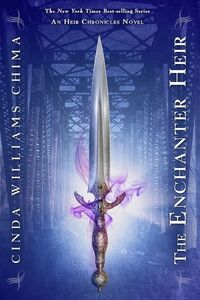 The Enchanter Heir is the fourth book in The Heir Chronicles written by Cinda Williams Chima. It was released October 1st, 2013. This book takes place after the Underguild Rebellion, and starts in Thorn Hill but mostly takes place just outside Trinity. The main character is an Enchanter, Jonah Kinlock.
Characters
Edit
Emma Claire Greenwood
Kenzie Kinlock
Gabriel Mandrake
Sonny Lee Greenwood
Tyler Boykin
Natalie Diaz
Rowan DeVries
Ad blocker interference detected!
Wikia is a free-to-use site that makes money from advertising. We have a modified experience for viewers using ad blockers

Wikia is not accessible if you've made further modifications. Remove the custom ad blocker rule(s) and the page will load as expected.